Are you looking for Winter Tyres for your vehicle?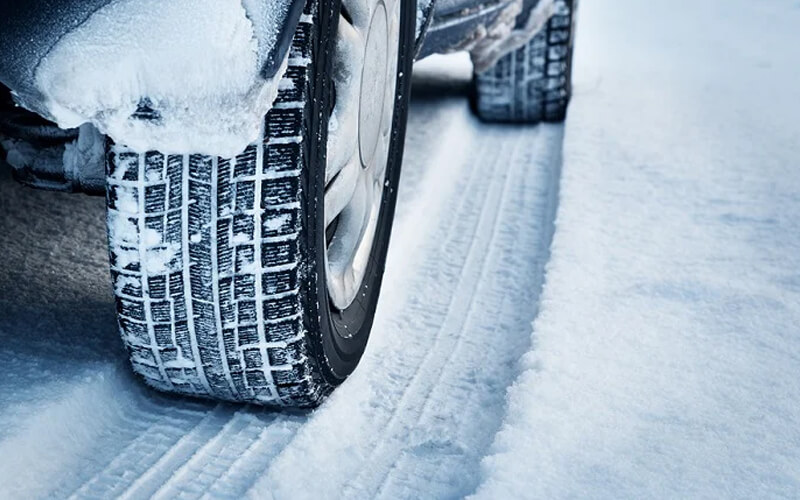 If you want to enjoy a safe and comfortable driving experience during the winter season, it is imperative that you fit winter tyres Telford to your car. Standard models with shallow tread designs and harder rubber compounds fail to provide optimal handling efficiency on icy and snow-covered roads.
Thus, get a set of EU-labelled winter tyres for your car from us at Teltyres Telford Limited.
We sell tyres online too!
Check out our entire range of budget, mid-range and premium winter tyres online. Enter your car tyre details or vehicle registration number on our online tyre finder. Take your pick and schedule a fitting appointment at our garage.
You will find car tyres Wellington from some of the best-selling brands at our facility, like:

Toyo (Customer choice)
Michelin
Continental
Hankook
Goodyear

Pirelli
Dunlop
Bridgestone
RoadX
Churchill (Best value), etc.

What are the key features of winter tyres?

Deeper tread pattern

These models come with a deeper tread that enhances their performance on icy and wet roads by dispersing water and snow out of their path. They also reduce the risk of aquaplaning, making them safe for use at temperatures below 7-degree Celsius.

Softer tread compound

A softer tread compound and higher natural rubber content help winter tyres Wellington retain their flexibility which further enhances their performance on winter roads.

Dense siping and a large number of grooves

Due to their large number of grooves and sipes, winter tyres are able to "bite" onto ice, thus enhancing braking and handling efficiency.

Some popular winter tyres at our garage

Continental WinterContact

These are made with Continental's PolarPlus Technology that ensures a superb grip on ice and snow even in challenging winter conditions. These are capable of offering unmatched traction on wet tarmacs, making them ideal for your passenger car.

Dunlop Winter Sport 5

Ideal for your SUVs, these offer unrivalled lateral grip on slippery roads with the help of their dense siping. They also optimise fuel efficiency and offer supreme aquaplaning resistance.

Hankook Winter i*cept RS2

This is one of the best-selling winter tyres Telford at our garage. These offer enviable snow traction, excellent braking efficiency and steering response.

Although these are our most popular models, you can buy winter tyres Telford from several other brands at our garage.

Are you still looking for "tyres near me"?

Visit our workshop at Springhill Wellington, Telford, Shropshire, TF1 3NA.