Are you looking for Cambelt Services for your vehicle?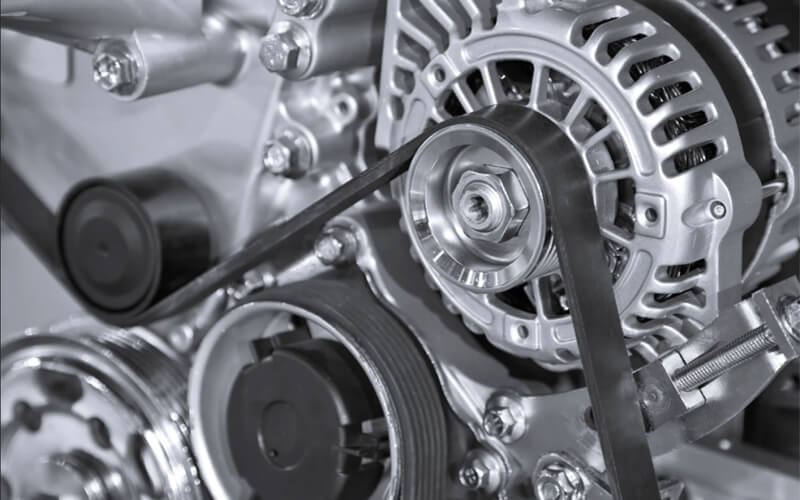 A cambelt is one of the most critical parts of an internal combustion engine. Also often called a 'timing belt', it plays a crucial role in ensuring that your car's engine works perfectly and without any trouble. It is a toothed rubber drive belt which ensures that an engine's crankshaft and camshaft are working in perfect synchronisation. It regulates the engine valve's proper opening and closing so that it matches with the engine cylinder's intake, plus the exhaust strokes.
Hence, the importance of this component cannot be overstated, and if it gets damaged, you need to get it checked and replaced at the earliest.
If you are looking for high quality cambelt repairs Telford at reasonable rates, turn to us. At Teltyres Telford Limited, we have a team of specialised technicians who can offer timing belt replacements for any car make and model. Call us for a quote.
Symptoms of a failing cambelt
Look out for the following signs when driving; make sure you reach us for a cambelt service Telford if you detect any of these symptoms.
Excessive noise
Some noise emanating from your car's engine is quite normal. However, if the noise has a deep rumbling and grinding tone as if 2 metal objects are being rubbed against each other, it might be due to a damaged cambelt.
Your car doesn't start
Despite your best efforts, you will be unable to start the car. Cranking doesn't help either. This is one of the tell-tale signs of a worn-out timing belt.
Some other indicators of a damaged cambelt are:
The engine leaks oil over the timing belt cover
Your car engine refuses to turn
Frequent engine misfires
The rev starts acting up, etc.
Unfortunately, there is no way to repair a cambelt. You will always have to replace the worn/damaged one and get a new one fitted.
IMPORTANT:
Most manufacturers recommend replacing the cambelt every 40,000-100,000 miles or every 4 years (unless you have already detected any of the signs mentioned above). Please have a look at your vehicle's handbook or call the manufacturer directly. It is very important to follow manufacturer's instructions in this case. A lose, worn-out or damaged cam belt can break and cause serious engine damage. In many cases, the engine has to be replaced completely.
For more details and advice, please call us or visit our Teltyres Telford Limited garage. You will find us at Spring Hill, Wellington, Telford TF1 3NA.
We are here for you.