Are you looking for Air Con Refill R134A for your vehicle?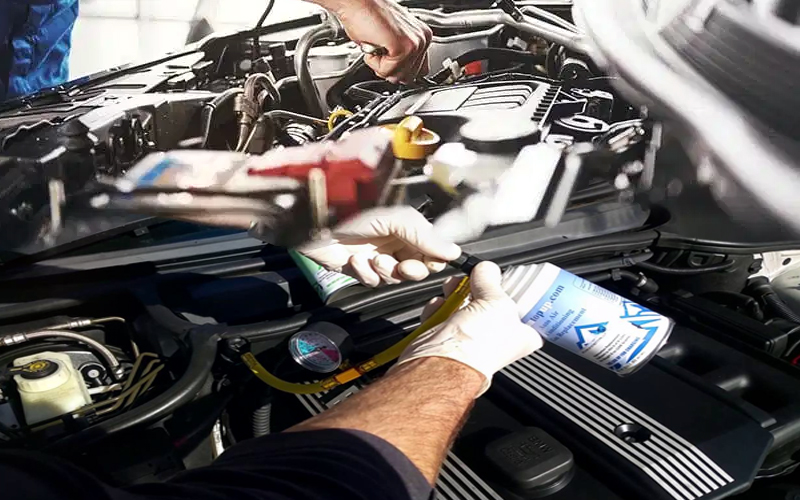 The optimal functioning of your car's AC is crucial to ensure a pleasant cabin experience during summers. It not only regulates the cabin temperature but also prevents the accumulation of dust and mould. However, with constant use, the refrigerant gas may fall below the required level and fail to maintain adequate cooling performance. Therefore, it is imperative that you avail of a routine air-con gas refill after every 24 months from a reliable workshop.
We, Teltyres Telford Limited, are your ultimate go-to destination if you have been searching for Air con refill Telford. With considerable years of experience in the field, we have mastered efficient techniques and use technologically advanced devices to inspect your car's air-con system and offer efficient and prompt gas recharge.
Symptoms of insufficient air-con gas
As already mentioned above, it is ideal to opt for an air-con gas recharge after every 24 months. But often, due to certain underlying issues, you may require an early inspection and Air con refill Telford.
Listed below are some of the distinct symptoms which you will detect if the refrigerant gas is below the optimal level:
The AC is blowing hot air
Poor fuel economy
The AC clutch fails to engage properly
Visible signs of refrigerant leaks, etc.
About our air con gas refill service
When you bring your car to our garage for an Air con refill Wellington,Telford we will first thoroughly inspect all the subparts of your car's air-con system to ensure it is free from cracks and leakages. For this, we mostly use a special thermometer to measure the system output.
Following this, we recharge your car's air-con with either of the two gases listed below depending on your vehicle category.
R134a
If your car was manufactured before 2017, we will offer an R134a air-con gas recharge. This gas is non-corrosive, non-toxic, non-inflammable and extremely easy to handle.
Please note: Our air-con gas recharge prices vary depending on the gas your vehicle uses. If it uses the older R134a gas, it will cost £58 including VAT.
Therefore, search no further for an "air-con refill near me" and come down to us without any delay.
To schedule an appointment, contact us on 01952 249228.