Are you looking for 4x4 Tyres for your vehicle?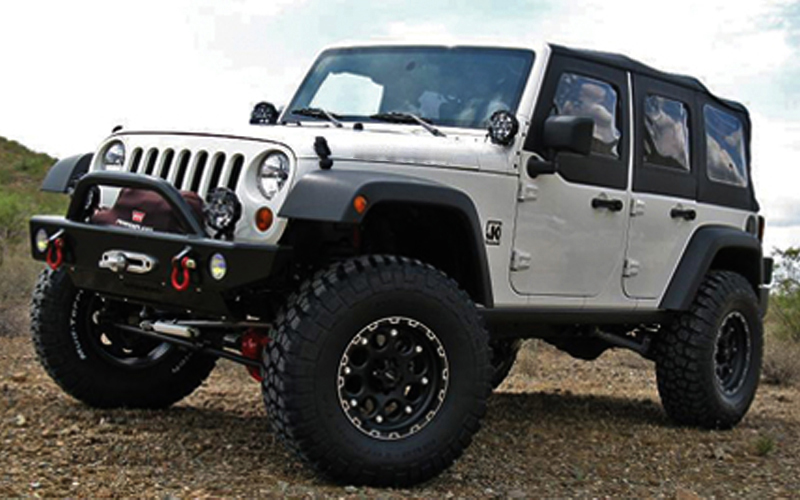 If your search for 4x4 tyres Telford has brought you to this page, take a peek at our exclusive collection of 4x4 tyres, designed to deliver superior performance in both on- and off-road driving conditions.
At Teltyres Telford Limited,  we stock our collection of 4x4 tyres at varied price points (premium, mid-range and budget).
Order SUV tyres online from us
You can browse through our inventory and order 4x4 tyres online. To order online, just enter your car tyre size details or your car's registration number on our online tyre finder and take your pick. In just a few simple steps, you can book your tyres online and schedule a fitting appointment at our garage.
Alternatively, you can drive over to our facility at Springhill Wellington, Telford, Shropshire, TF1 3NA, and select tyres of your preference.

Tyre brands available with us

Toyo (customer choice)
Bridgestone
Dunlop
Michelin
Continental

Goodyear
Pirelli
Dunlop
RoadX
Churchill, etc.

We test the quality of all the tyres thoroughly at our facility, ensuring your on-road safety under all circumstances. Irrespective of the price range, we never compromise with your safety, and that's our commitment!

Our 4x4 tyre variants

Highway-terrain

These tyres are exclusively meant for normal road and motorway driving. Designed especially for SUVs, on-road 4x4 tyres come with a tread depth quite similar to that of passenger car tyres. However, with these sets, your SUV will be able to perform optimally in mild off-road conditions as well. They offer superior driving comfort, performance and enhanced handling efficiency.

Mud-terrain

Mud-terrain 4x4 tyres Telford  are predominantly used for off-roading. These come with an aggressive tread pattern with larger gaps between the tread blocks to ensure you drive on the toughest terrains smoothly. 

They offer enhanced grip and traction in muddy and other off-road tarmacs.

All-terrain

All-terrain tyres are ideal for both on-road and off-road driving requirements. These offer excellent handling and driving comfort clubbed with superior ability to perform on different terrains.

All 4x4 tyre variants feature reinforced sidewalls offering improved rigidity, enhanced traction, and braking efficiency.

With 4X4 tyres Wellington,  you can enjoy superior on- and off-road performance.

SUV models usually have a higher load-carrying capacity compared to passenger car tyres. 4x4 tyres Telford  are manufactured with silica-rich rubber compounds, providing improved handling and load-carrying capacity even on rough terrains.

Please skip searching for 4x4 "tyres near me." and visit us today instead.

If you have any further queries, you can email us on info@teltyres.co.uk. For more information and bookings, please call us on 01952 249228.