Are you looking for MOT for your vehicle?
*Please note vehicles will need to be left with us all day.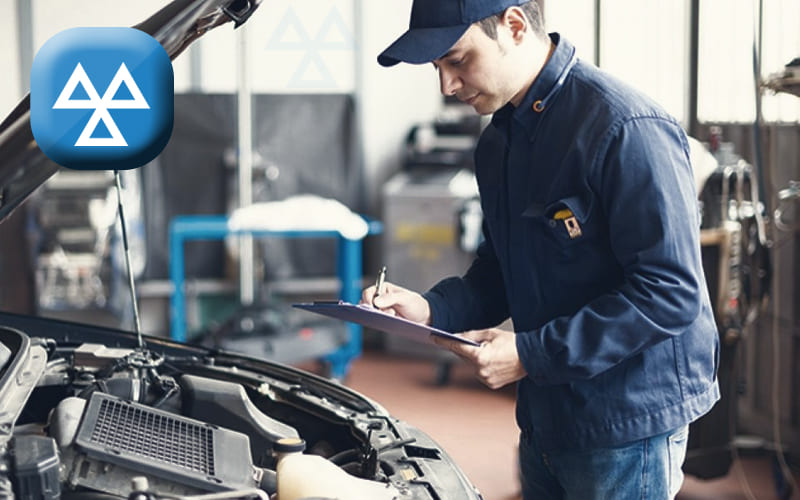 In the United Kingdom, vehicles over three years old must clear the government-mandated annual MOT test, which assesses the safety of the vehicle plus controls whether all environmental standards are met. In case your automobile fails to meet the standards set by the DVSA, you will no longer be able to drive it legally.
All issues identified during an MOT Telford are segregated into the following three categories:
In case any minor issues are detected, your vehicle will still pass its MOT and you will receive a VT20 certificate. Attached to this certificate you will receive an advisory note, listing the minor issues, so you are aware of them and can get them fixed as soon as possible.
However, if any major or dangerous problem is identified, it will result in an MOT failure (VT30 certificate). The problem will be mentioned on the certificate, and you will be required to get the necessary repairs/replacements done. Afterwards, the vehicle must go through a partial re-test.
Have you been searching for a reliable MOT check Telford? You've been ushered into the right place. Teltyres Telford Ltd. is your reliable MOT testing station in Telford. Our certified technicians use DVSA-approved equipment to conduct MOT test Telford. Here are the different classes of vehicles that we test at our facility:
Class 4: The class 4 category includes cars that do not have more than 8 passenger seats. Moreover, it covers taxis, private hire cars, ambulances, and small commercial vehicles with a maximum weight of 3,000 kg.
Key inspections during an MOT Telford
Right at the beginning, our trained technicians will thoroughly check MOT history of your vehicle to take note of the recurring problem areas in your car or motorcycle. Please keep in mind that the whole process is more or less uniform for all classes of vehicles. So, here are some of the essential checks performed during an MOT Telford.
Exhaust system:
This is one of the most crucial inspections which determines your vehicle's roadworthiness. In case the harmful constituents of the exhaust emissions, for example, carbon monoxide or hydrocarbons, exceed the acceptable levels, your vehicle will fail its MOT test. Our experts carry out rigorous checks of the different components of your vehicle's exhaust system, such as the catalytic converter, oxygen sensors, etc., to ensure that they meet the standards set by the DVSA.
Lights:
Blown out bulbs, headlights, etc., often result in an MOT failure. All vehicle owners must make sure that the side indicators, brake lights, etc., are in optimal condition before opting for an MOT Telford.
Seat belts:
All the seat belts should fit and retract properly and not show any wear. Please note that if any one of the seat belts of your car has loose anchorage, the vehicle will not be able to pass its MOT.
Braking system:
As per statistics, more than 10% of vehicles fail their MOT tests in the UK due to a malfunctioning braking system. Our technicians carry out a thorough inspection of the brake pads, hydraulic systems and other components of the braking system to make sure that they are in proper condition. If the brake pads are worn out or if the brake pedal travel is not sufficient, it will result in MOT failures.
Wheels and tyres:
Before going for an MOT check, make sure that the tyres and wheels of your vehicle meet the set standards of the DVSA. The tyres must have a minimum tread depth of 1.6mm. And all bolts and studs of the wheels should be in place. Please note that your vehicle will not be able to pass its MOT test if a wheel or tyre has excessive wear and tear.
Horns and number plates:
We'll check if that the horn functions properly so it can be heard by other motorists. Also, the number plates (both rear and front) have to be clearly visible from a distance.
Suspension system:
All components of a vehicle's suspension system, including shocks absorbers, struts, and bearings, should be working together in tandem to provide a comfortable driving experience. In case they're worn out, your vehicle will not pass the MOT test Telford.
These were only a few points that are being tested. You can see the full list of testing points online on the government website's MOT section. Alternatively, you can come to our workshop and our authorised tester will go through the list with you.
Please note:
An "MOT fail" certificate will mention all the problem areas of your vehicle. You can opt for our post-MOT repairs to make sure that the existing issues are resolved as quickly as possible. We can then also carry out a free re-test within 10 days.
Our recommendation
Come to us for a Pre-MOT check. We will have a good look at the essential parts on the list and resolve the problems that could result in an MOT failure beforehand.
For more information, and bookings please call us on 01952 249228.
Please feel free to drop by at our facility during business hours. You can find us at Spring Hill, Wellington, Telford TF1 3NA.
We are looking forward to your visit.