Are you looking for Car Tyres for your vehicle?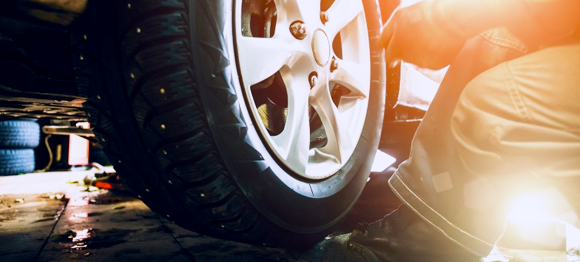 Need to buy new car tyres Telford?
Visit Teltyres Wellington Limited, and check out our exclusive collection of car tyres across various sizes and price brackets (premium, mid-range and budget) to suit your vehicle.
We are your local tyre centre, offering value-for-money tyres and fitting services to car owners in and around Shropshire over the last 55 years. We have carved out our name as one of the most reliable garages in the region. It is only because we have a highly qualified team of experts, clubbed together with our extensive tyre inventory sourced from only the best brands worldwide. Whether you are looking for premium, mid-range or cheap tyres Telford, we've got you covered.
All tyres in our stock undergo strict quality checks to ensure their performance, handling, durability and safety. 
Want to purchase tyres from the comfort of your home? Go online!
You can now buy car tyres Telford from our website, hassle-free. All you have to do is enter your car's tyre size details or registration number to check out our collection online and take your pick anytime, any day. Once you have chosen your new tyres, you can also select a convenient fitting appointment.
Otherwise, you can drive over to our facility at Springhill Wellington, Telford, Shropshire, TF1 3NA, and consult our tyre experts.
Our leading car tyre brands
Toyo 
Michelin
Continental
Hankook
Goodyear
Pirelli
Dunlop
Bridgestone
RoadX
Churchill, etc.
Our car tyre variants
Summer tyres
You should consider these car tyres Telford when the temperature rises above 7 degree Celsius. These are manufactured with harder rubber compounds, larger tread blocks and fewer sipes to enhance braking efficiency and offer superior handling performance. Their shallower tread depth allows them to maintain stability while driving at high speeds on hot and dry tarmacs. Besides, their unique tread bars optimise grip and reduce the risks of aquaplaning.
Winter tyres
Choose winter tyres Telford when the temperature falls below 7 degree Celsius. The soft rubber compound with increased natural rubber content optimises grip and handling on snowy and icy roads. Their increased number of sipes evacuates water rapidly, thus guaranteeing improved braking performance and traction. Also, deeper treads reduce the risks of aquaplaning, thus improving manoeuvrability.
All-season tyres
Also known as all-weather tyres, they come with an all-adaptive intermediate compound. This enhances handling performance and steering responsiveness on summer and winter tracks, as long as the temperatures aren't too extreme. Their intermediate tread depth optimises traction, lowers rolling resistance and reduces fuel consumption.
4X4 tyres
We stock all three variants of 4x4 tyres Wellington, Telford namely all-terrain, mud-terrain and highway-terrain. Take your pick based on your on- and off-road driving requirements.
Performance tyres
To extract the maximum performance out of your sports car or high-end premium 4-wheeler, we suggest you go for performance tyres. These ensure unmatched handling and manoeuvrability at high speeds.
Run-flat tyres
With these tyres installed on your vehicle, you won't have to remain stranded in the middle of nowhere due to a puncture. These tyres Telford allow you to drive up to 50 miles at about 50 mph even with a flat.
Need help?
If you need help in choosing the perfect set of tyres for your car, feel free to contact our experts. Our friendly staff will help you select the best tyres to ensure improved driving performance.
Call us on 01952 249228 during working hours, and we will happily assist you.