Are you looking for Tyre Labelling for your vehicle?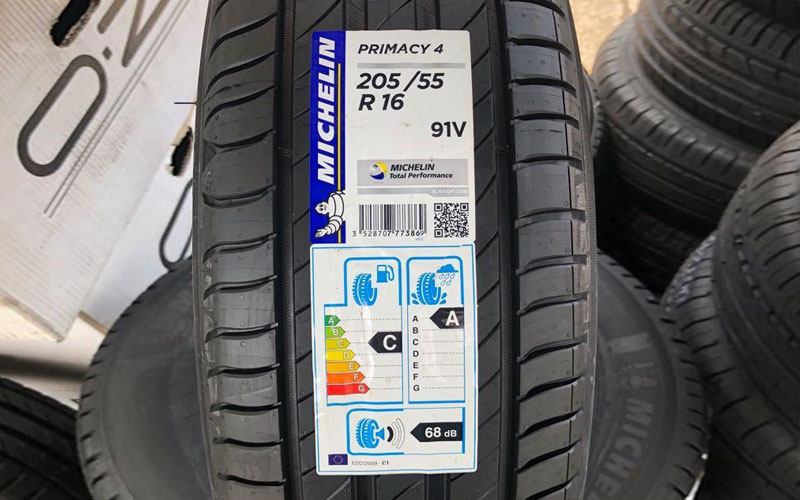 In 2012, the European Union (EU) introduced new regulations for tyre manufacturers. This regulation mandated them to label their products with appropriate information about different performance metrics. The EU introduced this regulation to ensure that car owners can make an informed purchase decision.
Teltyres Wellington Limited stocks an extensive collection of EU-labelled tyres Wellington.
Purchase tyres online from our website, or you can visit our garage personally to consult our technicians.
However, before buying tyres, it is essential that you understand EU tyre labels.
EU tyre label explained
The label communicates information about three essential performance metrics of a car tyre. These are:
Here, the noise level of a tyre is denoted with three sound wave bars (measured in decibels). A model with one sound bar makes the least amount of noise, while the ones with three bars are the noisiest.
With the wet grip rating of a tyre, one can understand its braking efficiency on wet roads. The rating for this parameter is represented with alphabets ranging from A to F; however, "D" and "G" rated models are not for passenger cars.
To ensure your on-road safety, always look for tyres Wellington that have a wet rating of at least C or above.
By knowing how fuel-efficient a car tyre is, you can save up on fuel expenses in the long run. Models with low rolling resistance reduce fuel consumption and lower CO2 emission as well. This is represented with alphabets ranging from A to G where "A" rated car tyres Wellington are the most fuel-efficient ones, and "G" rated tyres have the lowest fuel economy.
Searching for "EU labelled tyres near me"?
Now that you know how to read EU tyre labels, come over to Springhill Wellington, Telford, Shropshire, TF1 3NA and purchase a set of tyres that suits your vehicle, and your budget.