Are you looking for Tyre Repair for your vehicle?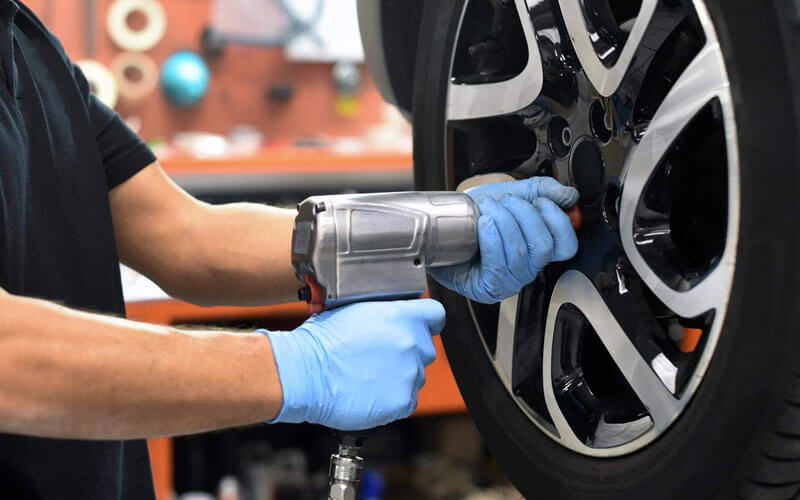 A tyre repair is certainly the most cost-effective alternative to tyre replacements. However, the process is extremely intricate and requires professional expertise to derive accurate results. Therefore, you mustn't follow any DIY-friendly tyre repair processes and visit an expert garage instead. Remember, even a slight mistake can cause irreparable damage to your car tyres and jeopardise your driving safety.
Looking for affordable and efficient tyre repair Telford?
Visit us at Teltyres Telford Limited without any delay. We are one of the most reliable tyre repair workshops in your vicinity. Our experts are extensively trained in this field and can repair most tyres. Furthermore, we strictly abide by all the essential legal parameters to avoid safety issues.
Parameters that must be checked before repairing tyres
The UK has a strict set of rules when it comes down to deciding which tyres are fit for repairs. There are some important parameters that must be check for that, like:
The tread depth of a damaged tyre must be at least 1.6mm
If there has been a puncture, its size must not be more than 6mm
There must be no damage on the sidewalls
There must not be any exposed chords
Also, there shouldn't be any damage on the main tread
There must not be any previous DIY repairs
The structural integrity is intact, etc.
Please note: Run-flat tyres cannot be repaired
Being a responsible garage for tyre repair Telford, we will thoroughly inspect your car tyre based on these parameters. If it meets all the required standards, we will repair it with efficient techniques. Otherwise, we will inform you and recommend you to get it replaced for maximum safety.
About our tyre repairing techniques
Depending upon the nature of the tyre damage, we will conduct tyre repair Wellington using one of the three processes mentioned below:
Plugging: This is the easiest tyre repairing process. Our experts shove an adhesive-coated piece of rubber into the damaged area. When the tyre rolls, this adhesive gets vulcanised due to the heat and turns into a permanent seal.
Patching: For patching, we have to un-mount your car's wheel and tyre first. Then, we will attach a piece of leather coated with adhesive to the damaged area. Just like plugging, the adhesive will vulcanise under the heat generated when your car's tyre will roll and seal the gap.
Plug & patch: This is the most efficient tyre repairing technique and is used when the damaged area is bigger. Our experts will first un-mount the tyre. Then, they will attach a piece of rubber with a leather tail onto the damaged part with an adhesive. They will then use the tail-like end to thread the entire gap and plug the damaged area to seal it.
We follow the BS AU 159 guidelines strictly for the most accurate puncture repairs.
Still searching for tyre repairs near me?
Put an end to it and come to our workshop.
Any questions? Please give us a call on 01952 249228.