Are you looking for Full Car Service in Telford for your vehicle?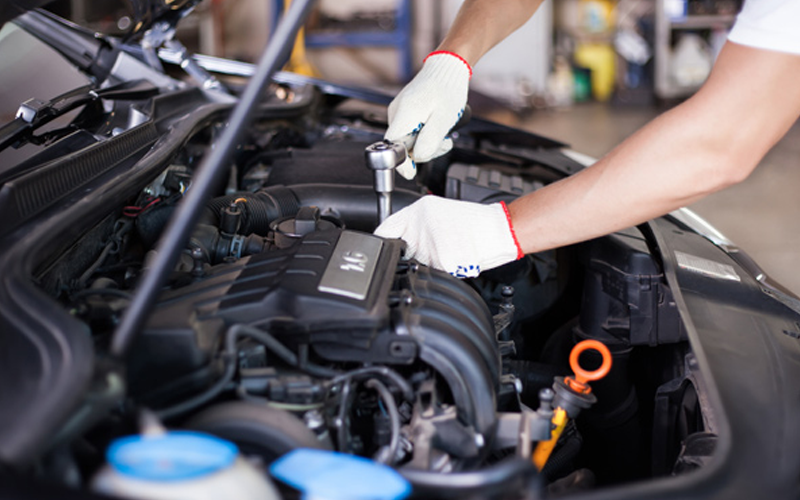 With routine Full car service Telford, you can ensure your vehicle's optimal handling performance and maximum driving safety. Moreover, it helps your car pass annual MOTs with ease and increase its resale value as well.
If you have been looking for a "car service station near me," we suggest you drive over to our garage, Teltyres Telford Limited.
Car servicing routines at our garage
At Teltyres Telford Limited, we offer three different types of car servicing packages tailored to meet your requirement. Choose whichever suits your need. You can also consult our technicians to choose the ideal servicing package for your car.
Interim service (35 checks /every 6,000 miles or 6 months)
You can choose our interim vehicle, full car service in Telford, Wellington every 6,000 miles or 6 months, whichever comes earlier.
Full service (50 checks/every 12 months or 12,000 miles)
You can opt for our full servicing every 12,000 miles or 12 months, whichever is earlier. 
Major service (55 checks /every 24,000 miles or 24 months)
You can choose our Major vehicle, full car servicing Telford, Wellington every 24,000 miles or 24 months, whichever comes earlier.
Our technicians will use advanced tools to inspect the different parts of your vehicle thoroughly.
Symptoms that indicate your vehicle requires a servicing session
Service-, brake-, TPMS or check engine light, etc. Are showing on the dashboard.
Squealing or odd noises
Poor fuel economy
Reduced braking efficiency
These issues can be fixed easily if you opt for periodic servicing and Full Car Service Telford service. Nevertheless, if you are experiencing any of these issues, visit us for our professional car servicing and end your searches for the "best car repairing garage near me."
Some of the key benefits of availing routine car servicing
Increased resale value
Optimum performance of all car components
Reduces fuel, repair and replacement costs in the long run
Helps in passing annual MOTs
Please call us to book an appointment and get a quote.